The Marcelo Bielsa era at Leeds United has come to an end. And the term "era" feels apt, even if the Argentine only spent three and half seasons at the club. Bielsa changed Leeds, transforming the club on the pitch and reforming perceptions of the club off the pitch. As was written about in The Times recently, you can only understand the impact Bielsa had on the club if you look at what it was like before his arrival. 
Nonetheless, Bielsa is gone, and new manager Jesse Marsch has quite the job on his hands. Leeds have been in freefall of late, and the football betting odds from 888 Sport quote them as 4th favourites for relegation. Leeds have the tag as one of those "too good to go down" type clubs, but there have been many with similar reputations before that have suddenly found themselves playing EFL Championship football the next season. Don't forget that Leeds conceded 20 goals in February alone – a record for any Premier League club in a single month. Make no mistake about it – they are in trouble. 
Marsch comes from the Rangnick school
What, then, about Marsch? What can he bring to Leeds that Bielsa lacked in a relegation dogfight? The 48-year-old American has had an interesting coaching career so far, although we can't say it has been spectacular in terms of success. He started his club coaching career with Montreal Impact, coaching the Canadian side for one unremarkable season. His tenure at New York Red Bulls – coming three years after – was much more successful, and it earned him a shot at managing in Europe.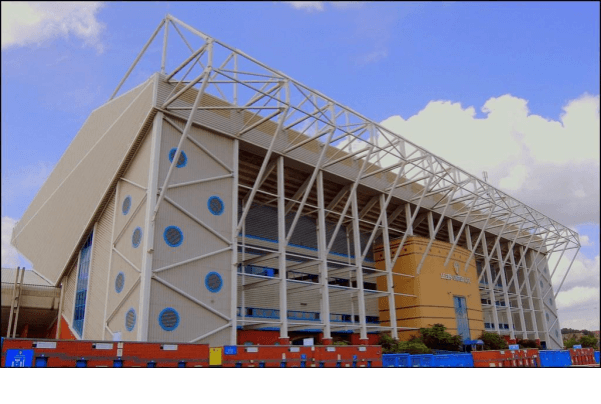 The Red Bull connection allowed him a move to RB Salzburg (via an assistant post at RB Leipzig), where he won league and cup doubles in two successive seasons (2019-20, 2020-21). While that was admirable, the Austrian Bundesliga is hardly competitive (Salzburg have won the last nine league titles). A shot at the German Bundesliga came next with RB Leipzig, where he lasted just 17 games. However, he was respected in Germany, and it felt like "right coach, wrong time".
Aggressive and energetic football
Marsch cites Ralf Rangnick as his mentor, and he is heavily influenced by the philosophy of the Manchester United interim boss. He was assistant coach to Rangnick at RB Leipzig in the 2018/19 season, and he goes as far as calling the German a "genius". As with others who have learned at the feet of Rangnick, Marsch has taken his used his methods on the pitch while tempering it with some of his own philosophy.
Marsch believes in aggressive, attacking football, wanting his teams to play with speed. That, of course, will not be a strange philosophy for the current Leeds squad. But the football, you'd imagine, will be a little less expansive than what we saw during Bielsa's reign. Like Bielsa, Marsch's teams, especially Salzburg, were characterised by being energetic and aggressive, but they were also dynamic. In short, they could defend with aggression too. 
And that is going to be key to Marsch's reign at Elland Road. He needs to realise early on in his tenure that he is in a fight for survival, and that means teaching his players how to defend. Hopefully, in the seasons that follow, he can bring his own brand of Rangnick-ball to Leeds. But for the moment, he needs to create a team that can grind out ugly wins and nick points from losing positions. Leeds don't have that at the moment, and it's the fundamental reason that they are staring at a possible relegation.