It's approaching three full months now since Ralf Rangnick was appointed as interim coach of Manchester United. The German coach has overseen 14 games so far, which is arguably not enough to judge a manager's tenure. But then again, Rangnick's appointment is a special case. He arrived at Old Trafford as a kind of firefighter, a man with the unenviable task of changing the ethos of a club that seemed to have lost all of its previous identity. And, he has been given just six months to do it, so he is halfway through the job. 
Of course, some might argue that Rangnick's influence at Manchester United will be felt when he moves "upstairs" in the summer. He will take a two-year consultancy role (a sporting director in all but name, it seems) and try to instill a new philosophy in the club. There's still some doubt over what that role will be, and there is even a small chance he continues in the dugout. But it seems that United's medium-term future will be shaped by Rangnick.
United have stuttered
But what – if anything – has the German coach changed at United since his arrival? It's an interesting question, not least because United have been a difficult team to work out since his arrival. There has been some hyperbole in the sports media about just how bad things have been. But it is worth remembering that United have lost just once since he came on board. They are (currently) in 4th position, and the latest Premier League betting odds suggest that they have every chance of remaining there and securing Champions League football next season. 
However, stats can be misleading. And while Rangnick can point to just one defeat, there have been far too many draws. Moreover, Rangick's arrival coincided with United's 'easiest' run of Premier League fixtures this season, with the Red Devils playing no team above them in the table. Much tougher tests await, with March, in particular, looking like a tough month.
As for changes on the field, we were informed that Rangnick would oversee a tactical transformation, with United's players encouraged to press further up the pitch. Initially, Rangnick went for a narrow 4-2-2-2 system that was meant to make them difficult to breakdown, while also offering flexibility in attack. It didn't really work, however, and Rangnick has largely abandoned the system and reverted to using wingers alongside a striker again.
Personnel changes have been a common theme. Luke Shaw was originally shunted aside for Alex Telles, but the former has now come back into form. Diogo Dalot seems to have usurped the right-back position from Aaron Wan-Bissaka. Phil Jones and Victor Lindelof both appeared in the centre back positions, but Harry Maguire and Raphael Varane seem to be the preferred choice for now. Up front, Cristiano Ronaldo has arguably been the only mainstay.
Midfield has been a problem for a decade
The key, however, seems to be midfield. But Rangnick faces the same dilemma as Ole Gunnar Solskjaer. Namely, the conundrum of playing with two "6s", usually Fred and Scott McTominay, which means there is imbalance further up the field, or to play with one "6", which usually leaves United vulnerable at the back. As with every other Manchester United manager over the last five years, he must also find a way to utilise the talents of Paul Pogba correctly. The Frenchman has only just returned from injury, but there have been some encouraging signs.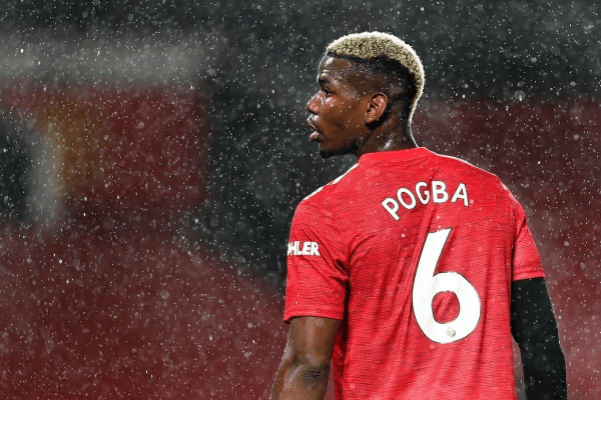 What has become clear is that Rangnick will not leave in May with a sense of mission accomplished. Even if United manage to secure that Top 4 spot, there is so much rebuilding work to be done. The talent is obviously there in the squad – Cristiano Ronaldo, Bruno Fernandes, Paul Pogba, Raphael Varane, Edinson Cavani, David De Gea – are world-class players. Others, like Jadon Sancho, could merit that tag one day. But they don't all fit together at United. Whether it's Rangick or someone else, these problems will need to be fixed soon.